Vans seating 10 - 12 people.
We have a great range of minivans available, our vans are great for everything from sports trips to holidays and events.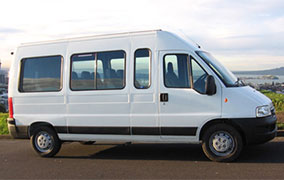 Cargo Vans
We have long base empty vans for all your moving needs. A great affordable way to move products, furniture or large items.